Strengthens-cleans, 100% beef, hand made, no preservatives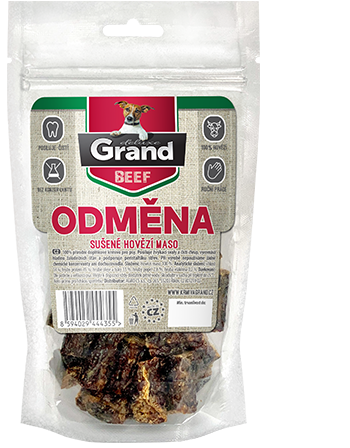 Grand – Treat
dried beef pieces

100% natural product, strengthens mouth muscles, cleans teeth, balances the level of gastric juice, supports peristalsis of intestines. No chemical preservatives, no flavorings.

Ingredients: 100% beef meat Analytical : 14% humidity, 49% raw protein, 33 % raw fats and oils, 2,6% raw ash, 0,2% raw fibre

Dosage: according to the size and needs of the dog. Ensure your dog has always access to fresh drinking water. Store in a cool and dry place at temperature not more than 25 C.
Not intended for human consumption.